Golf Enthusiast: How to Decorate a Living Room with Golf Wall Art
Are you a golf enthusiast? If yes, why not incorporate your love for this game into your living room. The living room is a space where you spend maximum time with your loved ones while having tea and conversing. So, you can ignite the feeling of being at a golf club in your living room.
It is a fun way to add your style and interests. Moreover, it will inspire exciting discussions between golf lovers and guests. So, if you enjoy the golf clubs or courses, then bring the same feel to your space with beautiful wall décor ideas. Here are some easy and quick ways to decorate the living room walls:
Paint the Living Room Walls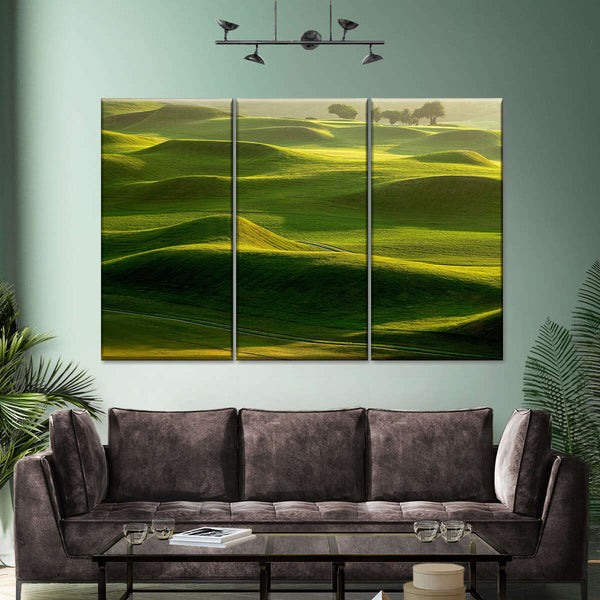 Are you looking for a quick solution to transform your living room into a beautiful golf course? Well, create murals on all the walls of a room. Though it is an extreme step to showcase your golf love, it will make you feel like you are actually in the club. Moreover, murals on each living room wall can create a 360-degree golf course view.
A beautiful smile will automatically come on your face when you look at painted walls. But if you feel that the living room look is too intense for your liking, paint at least one wall. For example, you can create a golfer's silhouette in motion on one wall and paint other walls with green color. It will still feel like a golf course.
Golf-Theme Wall Clock
One of the beautiful yet unique ways to decorate the living room walls is to hang a golf theme wall clock. It will add life to the living room wall and blend beautifully with the concept. Various wall clock styles inspired by golf-theme are available in the market.
For instance, you can hang a clock showing a golf course in the background. Or install a wall clock in the shape of a ball. It is a perfect way to spruce up the bland space. Moreover, this décor item is best for those who love golf but are unwilling to show it everywhere. It shows your personality in the right amount and does not overwhelm the living room.
Hang Golf Artwork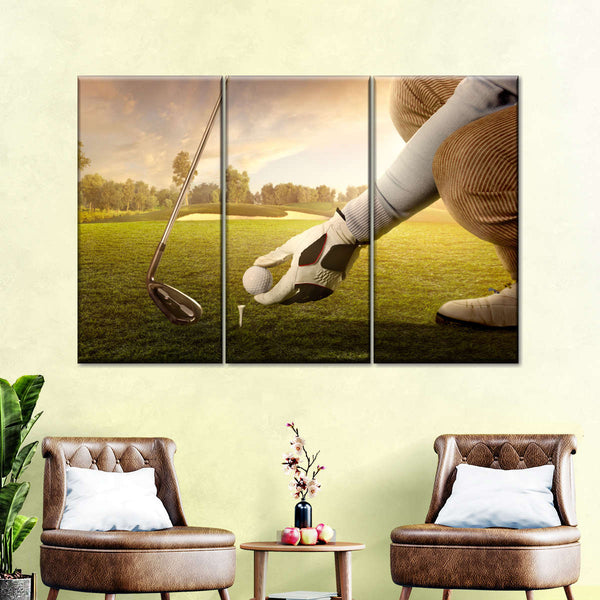 If you are a golf enthusiast, then honor the root of this sport by displaying beautiful golf wall art. It comes in various sizes, styles, and patterns. Hang one on the living room wall that your feel will instantly bring in the sophistication and style in the room.
It is a perfect way to impress your guests and is an affordable piece of wall décor for a golf lover. You can look for unique abstract paintings full of passion for golf easily online or in the market.
Display Golf Accessories, Figurines, and Trophies
Highlight the blank wall of a living room with golf accessories you have. You can do it simply by installing wooden shelves on a wall. Then, place the gold accessories like clubs, figurines of players in action, or trophies you achieved on those shelves. It is an interesting way to add a golf touch to the living room.
Incorporate Captivating Lightings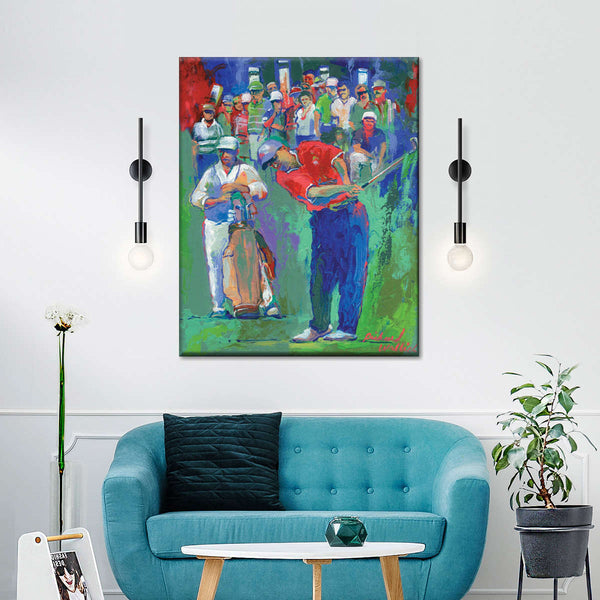 Lighting is one of the fantastic ways to highlight a golf-themed living room. Ensure that you have enough sunlight to add a natural feeling to a golf course. So, open all the windows of the room. Speaking about windows, do not ignore the window treatment and make certain that they complement the decor.
However, some of you do not have the luxury of enjoying natural light due to the lack of windows. Well, don't worry. You can incorporate beautiful lighting fixtures to highlight the living room walls and captivate the concept.
Show Off Holes-in-One
Some golf lovers love to keep the golf balls from their best game shots as keepsakes. So, if you are also a golfer, you might have done the same. So, why not use those balls in home décor. Instead of storing them in cabinets, display them in a shadow box.
It is a beautiful visual representation of your memories from the best games or shots. Whenever you look at them, you will instantly feel good. Moreover, this unique décor item can be a good topic of discussion with guests.
Install a Hat Rack
Another unique and quirky décor item is the hat rack. You can install a rail on the living room wall to hang golf hats. It is a beautiful yet functional decoration idea. However, if you add a personal touch or golf touch, use a golf club instead of a rail. The old wooden club will instantly add warmth and golfing vibes to the space.
Paste Golf-Themed Wallpaper
Add a touch of this beautiful game to the living room by pasting a golf-themed wallpaper on the walls. There is a stunning range of wallpapers with profile professional golfers or panoramic views of golf courses worldwide available in the market. So, choose one and transform your space with amazing golf-themed wallpaper.
Incorporate Living Green walls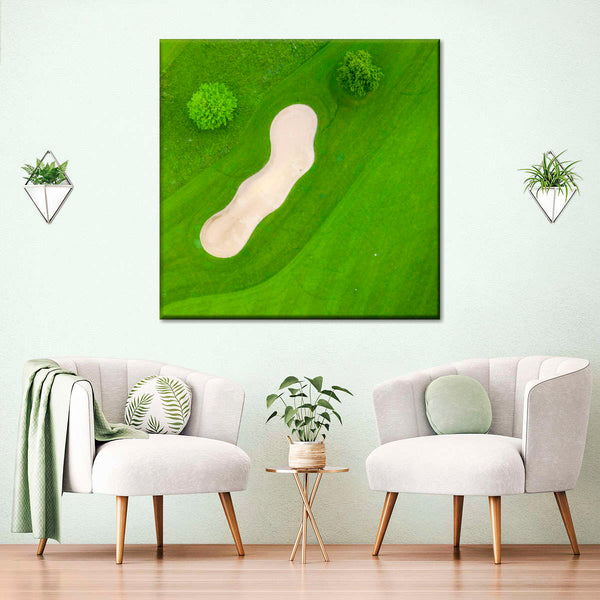 You might have heard about the living green walls. They are vertical structures that include greenery or different plants attached to them. In Fact these days they are highly in trend. To create a living green wall, you have to add a built-in irrigation system. Moreover, you have to use structural support to install this unique feature.
If you don't want to build a green wall because of the effort it takes, install a wired mesh on a wall. Then, hang different indoor plants in small pots on that mesh. They will not need much effort or time. Use succulents to add color if you want. Greenery is a must to add a golf touch to the space.
Still not interested? You can do a one-time makeover that does not need maintenance. For example, use Faux greenery instead of living plants.
To Wrap Up
Every individual who loves the game of golf will surely want to style their living room differently. However, it depends on your personal aspects, including taste and spending power. Hopefully, the above wall décor ideas will help you select the design you want. All you require is style, functionality, and a golf theme. Then, it will give you pure satisfaction.