How to Plan a Florida Golf Vacation That's Sure to Be a Hole in One
Summer is here and that means it's time to plan a getaway with your friends or family. Anyone who loves golf knows that it's the perfect time to plan a golf vacation in Florida.
That's because Florida abounds with amazing private golf clubs, beautiful scenery, and some of the best putting opportunities out there. It's the perfect place for any golfer to get away for a weekend (or two)!
If you're wanting to learn how to plan a golf vacation you won't soon forget, you're in the right place. Let's dive into a few Florida golf vacation planning tips to help you plan your dream golf getaway.
Choose Your Group's Leaders
Planning a golf trip is fun to tackle as a group effort, but you do need to be mindful about winding up with one too many people trying to lead the herd. Be sure to ask for opinions, but leave the majority of the planning to one or two people.
Doing so can help you to coordinate and plan logistics without getting too lost in the weeds. Otherwise, you may wind up with too many conflicting opinions and a vacation plan that ends up helter-skelter.
Wait to Book Your Golf Games
While it can be tempting to pre-book your golf games, this isn't always the best idea. That's because you can end up getting some better deals by waiting until the last minute.
Planning for last-minute deals can help you score some incredible prices on teeing off. On top of that, look for games that you can reserve on Tuesdays or Wednesdays, which tend to be the cheapest dates for vacation activities and packages.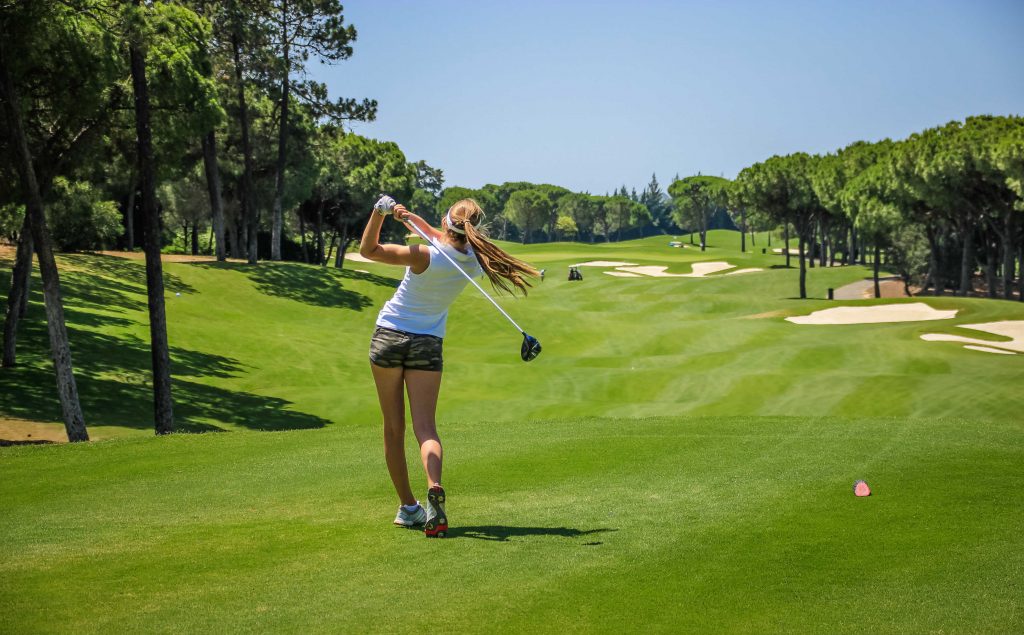 Find Golf Resorts That Offer Lodging
Sure, you might save a few bucks by booking your lodging off the putting green, but this can end up costing you a lot of time. That's especially true if you're planning to get started bright and early.
There are many private golf clubs that will actually offer you discounts just for staying on their property. In the end, what seemed to be more of an expense can wind up scoring you an amazing play and stay package.
Keep an Eye Out for Hidden Fees
You might think you've found a great deal only to arrive at your resort and be landed with a huge resort fee you weren't expecting. Ouch!
Before you make any final reservations, be sure to read the fingerprint. A lot of resorts have hidden fees that aren't listed in the original reservation price. These can include:
Royalty fees
Luxury taxes
Resort fees
Cleaning fees
State and local taxes
Gratuity charges
By the time you add up all those additional costs, you can end up paying as much as 20% more for your travel! Checking ahead of time can save you a nasty shock once you arrive at your destination.
Check Out Packages
Many of us tend to be pretty methodical in our approach to planning. First, we book our flights, then our hotel, and lastly we wrap up by reserving any activities.
However, you can actually save a chunk of money by looking into packages and all-inclusive deals! Many resorts will offer you discounts if you book their food and drink packages or if you pair a golf package with your stay.
Be sure to compare the costs of booking your trip's extras on your own versus selecting a golf package directly from the hotel. You might be surprised by what you find!
Be Flexible
When you're heading on vacation, you might feel as though you need to lock everything in right away. And, you may have some pretty specific dates in mind for what's going to work for you and your group.
However, rather than sticking to rigid plans, it's better to keep an open mind and be flexible. Many times you'll be able to cut costs by using the +/- 3 days feature on airline and travel websites.
It's not just your travel tickets and plans that you need to be flexible with. It's also the weather!
You never know when you might be hit with a thunderstorm or less than perfect golfing weather. Make sure to bring clothes and equipment for all types of weather and to be prepared for any situation.
Don't Be Afraid to Splurge
Another mistake many planners make when getting together a group for a golf getaway is being afraid to splurge. While you may think that saving money is always best, sometimes it's okay to splurge.
If you're going on your first golf trip, being willing to treat yourself to the extras can be a great way of making it a vacation you truly won't forget. You can still stick to your budget, but don't be afraid to let yourself purchase that extra hour of tee time.
On top of that, if you are working with a tour guide or a planning agency, they may be able to score you some extra treats for a lower price. Be sure to let them know if there's anything that would really make this vacation a hole-in-one.
Plan the Perfect Florida Golf Vacation
With all these tips and tricks, you're ready to embark on the perfect Florida golf vacation at some of the best private golf clubs the state has to offer. Gather your buddies and together you can make this golfing trip the start of an amazing summer.
If you loved these handy golf vacation tips, be sure to check out some of our other articles here at Go Sports Fantasy. We're constantly creating new articles that sports fanatics will love.