San Jose Giants Baseball Team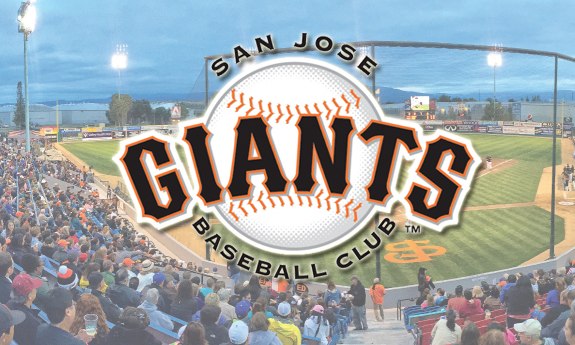 San Jose Giants Baseball Team
The San Jose Giants are a minor league baseball team in San Jose, California. They are a Class A – Advanced team in the Northern Division of the California League, and have been a farm team of the San Francisco Giants since 1988 and have played continuously since 1962 under several different names/affiliations. Home games are played at Excite Ballpark.
San Jose Giants games are very much rooted in the older traditions of baseball. Fans sit very close to the field, general admission seating is available for games, players sign autographs before every game, and the outfield walls are lined with advertisements much like the stadiums of the 1920s and 1930s were. A simple scoreboard shows basic game data like runs, strikes, balls, and outs. This was updated in 2005 to feature lights to denote the count rather than numbers much like Fenway Park in Boston.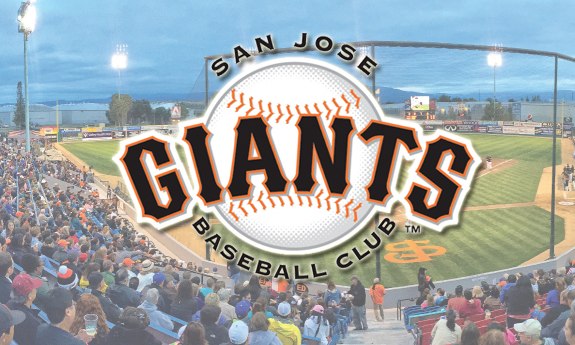 San Jose Giants Schedule
The out-of-town scoreboard for other California League games is also hand hung. In 2006, the simple scoreboard was replaced with a 21-by-15-foot video screen costing $500,000, and the hand hung out-of-town scoreboard is no longer used. Between innings, fans are treated to a variety of games and entertainment, such as kids' air guitar, a child footrace around the bases, or throwing a baseball at a truck's headlights for prizes. The San Jose Giants also added a mascot, Gigante, for the 2006 season. Before Gigante's introduction, San Francisco Giants mascot Lou Seal made occasional appearances.
San Jose Giants games were often the home of Krazy George. George was a well known "fan" in the San Francisco Bay Area who attended not only SJ Giants games, but also many of the MLB, NFL, NHL, and NCAA football games in the region. His claim to fame is being the creator of "the wave" in Oakland on October 15, 1981, where fans rise and wave their arms in sequence around a stadium thus created a wave-like effect when viewed from a distance.
San Jose Giants Tickets
San Jose Batting Cages is proud to be a San Jose Giants sponsor and is your source for FREE San Jose Giants tickets! Come get as many as you want for the next homestand for you, family, and friends!
San Jose Batting Cages
www.SJBattingcages.com
474 Piercy Road 
San Jose, CA 95138
Phone: 408/360-9076
San Jose Giants Roster
Players
Coaches/Other
Pitchers

32 Garrett Cave †
22 Camilo Doval
31 Matt Frisbee
19 John Gavin
41 Peter Lannoo
54 Joey Marciano
40 Jose Marte 
47 Casey Meisner
37 DJ Myers
43 Olbis Parra
45 Aaron Phillips
34 Frank Rubio
49 John Russell 
33 Carlos Sano
 9 Caleb Simpson
18 Trenton Toplikar

Catchers

 9 Joey Bart 
 7 Chris Corbett
17 Fabian Pena
15 John Riley

Infielders

26 Manuel Geraldo
29 Jett Manning
55 Peter Maris
 2 Kyle McPherson
28 David Villar

Outfielders

46 Jean Angomas
 1 Logan Baldwin
49 Zander Clarke
23 Bryce Johnson
13 Heliot Ramos 

Manager

Coaches

12 Gary Davenport (fundamentals)
21 Thomas Neal (hitting)
35 Ydwin Villegas (bullpen catcher)
16 Matt Yourkin (pitching)

 7-day injured list
* On San Francisco Giants 40-man roster
# Rehab assignment
∞ Reserve list
‡ Restricted list
§ Suspended list
† Temporary inactive list
Roster updated May 15, 2019
San Jose Giants Stadium
Excite Ballpark, previously known as San Jose Municipal Stadium or Muni Stadium, is a baseball park in San Jose, California. It is the home of the Minor League Baseball San Jose Giants, the Class A-Advanced affiliate of the San Francisco Giants. The team plays in the Northern Division of the California League. The stadium is also home to the San Jose State University Spartans college baseball team. Local high school baseball divisions also use the ballpark as their championship field. The stadium also hosts concerts, weddings, car shows, and many other community events. It has been the home field for the San Jose Owls, San Jose Red Sox, San Jose Jo Sox, San Jose Pirates, San Jose Missions, San Jose Bees, and the San Jose Expos minor league teams.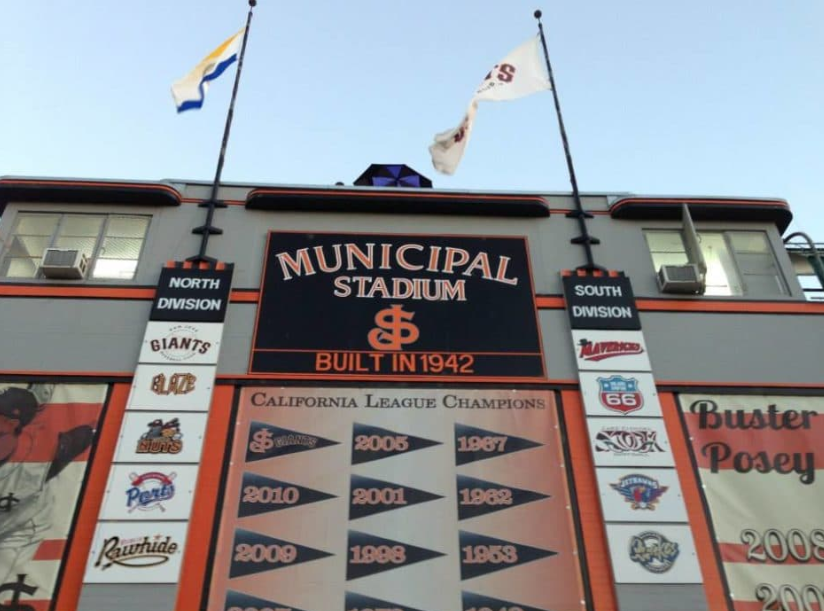 The facility is located one block from Spartan Stadium, home to the San Jose State Spartans football team. The area across Alma Avenue from Excite is home to the San Jose State practice fields for soccer, baseball, and softball. Additionally, part of the stadium's parking lot was converted into an indoor ice area, Solar4America Ice, which is the practice venue for the San Jose Sharks National Hockey League hockey team.
San Jose Giants Game
The San Jose are a Minor League professional baseball team in the Class A Advanced California League and has been affiliated with the San Francisco Giants since 1988 (boasting the longest current working agreement in the League.)
The San Jose play in historic Municipal Stadium and have afforded hundreds of thousands of San Jose residents the opportunity to bring their families to watch our national pastime at a fraction of the cost of a major league game for over 60 years.
San Jose Giants Race
Join us for the 4th annual San Jose Race 5 Mile & 5K on June 6, 2015. The scenic courses tour Kelley Park, Happy Hollow Zoo, and History San Jose before finishing on the field at Municipal Stadium. All participants receive a shirt, finisher medal, and free San Jose baseball ticket.
Participate in the final 2015 Giant Race Series event in San Francisco and earn yourself the Turn Two Award. Registration opens on February 15th. For more information, please visit sanjosegiantrace.com.