How to Organize a Successful Sports Tournament for Your Company
Are you looking for a fun way to get your coworkers and employees outside for a little fresh air and exercise? Then why not put together an office sports tournament!
Sports tournaments are a fantastic way to get your employees away from their desks for some fun cooperative bonding and friendly rivalry. That said, putting together a sporting event can seem a little daunting if you've never done it before.
Are you thinking about putting together a competition for your workplace but aren't sure where to start? We're here to help! Here's everything you need to know about how to host a successful sports tournament for your business.
Start With a Purpose
Your coworker's and employee's time is valuable. So, you need to ensure they aren't any of it by playing games outside with their officemates. One of the best ways to do that is by giving your sporting event a purpose.
Whether it be promoting team bonding, celebrating an event or holiday, or promoting a charity of your choice, putting a reason behind your sports tournament will make your employees more likely and willing to join in the fun.
Choose Your Events
Once you come up with a purpose behind your sporting event, it's time to pick the sports your employees and coworkers are to play during it. Keep in mind that there's a good chance your coworkers aren't professional-grade, Olympic-level athletes. So, try to keep the list fun and as low impact as possible.
Beach games, like volleyball, are generally crowd-pleasers at corporate sporting events, as they have a relatively low difficulty level but can still be competitive. More "backyard" style games like obstacle courses, sack races, and corn hole are also fantastic events to include.
Make sure you include a list of events on the tournament announcement to give your employees and coworkers a chance to prepare and to ensure they show up dressed and ready to participate.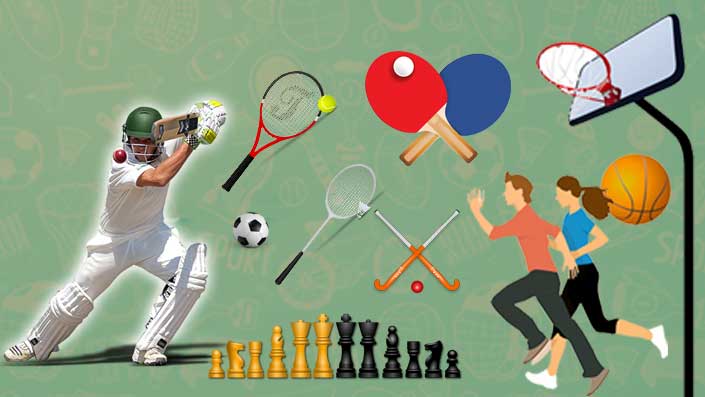 Keep Your Eye on the Prize
Finally, what is a tournament without champions?
Before you announce your event, you need to decide on fitting prizes the winners will want to take home. While inter-office acolytes can be fun, they aren't the most motivating incentives, so try to find some concrete items or awards, like gift cards or some company swag.
On top of the actual award, creating a few trophies for your winners will also help take your event from a boring mandated event to a fun and memorable experience.
There are plenty of helpful sites and resources, like trophyman.com, where you can design personalized awards for your unique event.
How to Host a Successful Sports Tournament
Now that you know how to put together a successful sports tournament for your office, it's time to get planning!
Are you looking for more advice on how to help boost company morale or plan company retreats? We've got you covered. Check out the rest of our blog for more helpful tips, tricks, and advice today!