Top 10 Sports To Try In Vietnam
Vietnam is renowned all over the world for being the mecca for adventure lovers. There's no better way to get that adrenaline flowing than with a holiday in Vietnam, boasting dramatic, varied landscapes, beautiful scenery and everything from mountains to seascapes to exploring! As Vietnam has become such a hotspot for adventure tourism just recently, you may not know just how many incredible experiences can be found in the country.
Enjoy the Adventures Sports In Vietnam: These are just a few of the great experiences that Vietnam has to offer. Whether you're searching for a full-blown Vietnam adventure tour or just like adding something else into your travel itinerary, there's an endless array of brilliant sports and activities in Vietnam–those you'll never forget! Why are you still waiting, take your Vietnam Visa For Canadians and enjoy the below sports in Vietnam.
Yeah, there's an endless amount of blood-pumping sporting events to be had around the world. So here are our Top 10 Sports to try in Vietnam!
Trekking: Trekking is one thing that has always been a part of the experience in Vietnam. That may be the perfect way to discover Vietnam's rural areas and their special cultures. Just put on your boots and go! Vietnam has countless hiking routes, from rice paddies to jungles, but maybe the most spectacular is Mt Fansipan.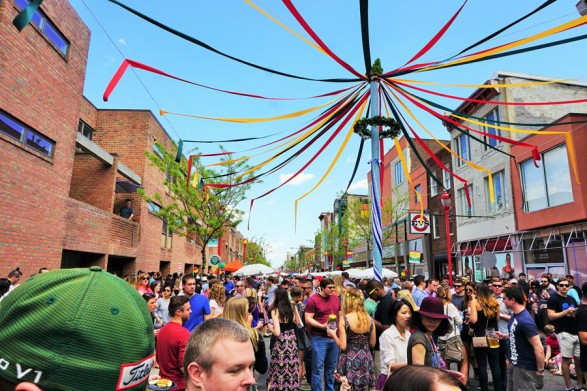 At an altitude of 3,143 meters, this mountain is Vietnam's highest peak and is situated in the northwest of the country's Lào Cai province. Hiking to the base camp will take you through some of Vietnam's most remote areas, and once you've climbed to the top, the spectacular views will make you breathtaking.
Cycling: The ultimate experience of Vietnam can be had while cycling if you want to ride on wheels. Amanda Williams from the A Dangerous Business blog describes her love of cycling in Vietnam, saying: "One of my favorite things I did in Vietnam was going on bike tours in a couple of different cities out into the countryside. 
Although riding a bike on Hanoi's streets was frightening, riding the countryside through banana-tree groves was like being in a completely different country. And it was also truly memorable to be able to ride along the rice paddies and visit local markets outside Hoi An. "With complete ease, you can rent a bike and go on an adventure through villages, towns, farms and much more. 
Sapa's rolling rice paddies should look beautiful as you ride along on your bike, or for something a little bit more blood-pumping, why not try mountain biking? Every year visitors love this popular activity, some of whom even take a kind of two-week pilgrimage from Hanoi to Ho Chi Minh City! Of course, you don't have to spend so much time enjoying mountain biking places like Sa Pa, Mai Chau, Bac Ha, Da Lat, and the Mekong Delta all deliver thrilling scenery and beautiful sights.
Motorbiking: If you feel a need for a bit more power, take your bike and try motorcycling around Vietnam! Locals are big motorcycle and moped fans, which is not surprising given that the motorcycle may be the most efficient way to get around the world.
Rent a moped or bike and you can either experience the vibration of Highway or take it easy to take in the views of Phong Nha-Ke Band National Heritage Park.
Watersports: From Halong Bay to Hoi An, Vietnam is known for its ethereal waterscapes. Why not take a dip in the calm waters, then? Some of the best places to swim are in the Bay of Mui Ne, Nha Trang, and Da Nang.
Such areas are also hives for thrilling water sports such as paddleboarding, kayaking, kitesurfing and windsurfing, Mui Ne is world-renowned for these amazing activities, and even holds an annual international windsurfing and kitesurfing competition.
Paddleboarding is a relatively new form of exercise that is going to impress you–a cross between surfing and kayaking, this sport is the ideal enjoyable exercise. You'll be able to make the most of the impressive waves near the city by trying out these thrilling sports at Mui Ne.
Kayaking in the emerald Halong Bay is also a highlight of any cruise from Halong Bay!
Always be aware, however, that much of the Vietnam coast has potentially dangerous undercurrents and can see strong winds. So make sure you take note of any warning signs presented to your safety by lifeguards or visible threats.
Diving: Dive into Vietnam's underwater world as you try your hand in the country scuba diving. This country is full of blue oceans with sapphires waiting to be explored. In areas like Phu Quoc Island, you can find a busy marine life world and also the best place to go diving in Vietnam. Just off the mainland's southern coast, Phu Quoc is the best snorkeling and diving destination, but Nha Trang, Hon Mo, and the Con Dao Islands are also great places to see dolphins, seahorses, bamboo sharks, turtles, clownfish, colorful corals and much more.
Rock Climbing: Vietnam is ideal for rock climbing with an abundance of mind-blowing rivers and waterfalls with jagged limestone cliffs in places such as Da Lat. Locations like Phra Nang and Halong Bay are ideal for beginners, where multiple schools lead training courses with equipment protection and expert advice.
Many experts suggest that very experienced climbers should go to Haiphong for some deep water soloing (climbing without a rope) for an even more exhilarating adventure. Bring the speedboat to Cat Ba Island and then pick up a boat and swim onto a rock face or cave before entering deep water. You can even blend your voyage with sight-seeing across Halong Bay here. Nonetheless, this style of climbing isn't for the fainthearted or novice, so make sure you get the professional advice and expert opinion before you try it out yourself.
Sandboarding: This is why sandboarding is becoming one of the top go-to activities for adventure travelers for an increasing number of people. Compared to snowboarding, this sport is seen at immense speed by riders coming down dunes, some doing flips and other tricks. The holder of the Guinness World Record for' Speed on a Sandboard' got 51 miles per hour. This experience isn't so much adrenaline-pumping as educational, but you'll certainly be fascinated to learn how some of the most fiercely adventurous spirits in Vietnam evaded war using extreme techniques.