How To Get a Job in Sports Management
There are many ways to work in the sports industry, even if you aren't an athlete. The field of sports management is a dynamic and ever-growing industry that encompasses a wide range of careers and specialties. From marketing and public relations to event management and athletic administration, sports management professionals are responsible for developing and executing strategies to promote and grow their organization's sport-related interests. It can be difficult to know how to get started in the industry though, particularly if you're a young adult trying to decide what career path to choose. If you're interested in learning more, read on to find out how to get a job in sports management.
How do you get a job in sports management?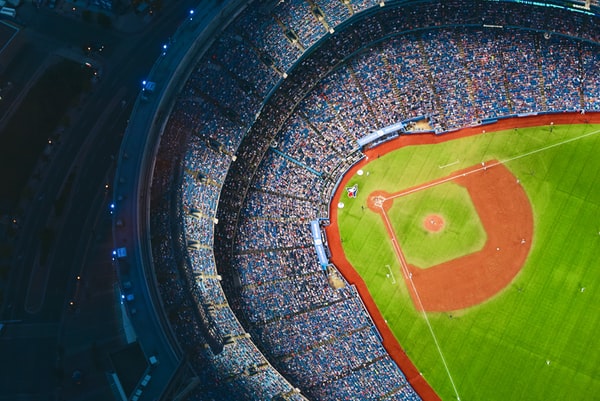 There is no one specific path to becoming a sports manager, but there are a few things that will help you on your way. Most importantly, you need to have a passion for sports and a strong understanding of the industry. You should also have a background in business, marketing, or a related field. The most effective way to prepare for a career in this field is to complete a sports management master program. Some of the most common positions that graduates pursue include marketing manager, sports agent, event manager, and sports psychologist. You can also gain experience by working in a related field.
Being a sports agent is a particularly lucrative and interesting job. Representing professional athletes is a big business, and agents can earn sizable commissions on player contracts. In order to become a sports agent, you will likely need to have a graduate degree and experience in the sports industry. It is also critical to have strong business and negotiation skills. Agents work with teams and players to negotiate contracts and represent players in other business dealings. They also provide support to players, including handling media relations and advising players on their personal finances.
Whatever path you choose, it's necessary to stay up-to-date on the latest news and trends in the sports world. Read sports columns and blogs, follow sports teams on social media, and attend sporting events. This will help you develop a strong understanding of the sports industry and keep you informed on the latest happenings.
How can you improve your chances of getting into your first-choice school?
If you're like most high school seniors, you're probably wondering how you can improve your chances of getting into your first-choice college. While there's no guaranteed way to guarantee admission, college prep consulting services can improve your odds. A good college prep counseling service will help you develop a personalized plan that takes into account your unique strengths and weaknesses. They'll also fine-tune your essay and application materials, and provide feedback on how to give yourself the best possible odds of being accepted.
The competition to get into a top college in the United States is extremely fierce. Applicants must have stellar grades, be well-rounded and demonstrate leadership skills. In addition, they must submit compelling essays and go through rigorous interviews. Even if an applicant meets all the requirements, there is no guarantee that he or she will be accepted into a top school. The admissions process is extremely subjective and schools often use their own criteria to determine who gets in and who doesn't. That's why you should consider working with a college counselor.
If you're interested in pursuing a career in sports management, start by doing your research and finding a path that's right for you, then pursue a sports management degree. Professionals in this field can work for teams, leagues, and other organizations that are involved in sports, or they can work in related industries such as broadcasting, marketing, and tourism. No matter where they work, sports management professionals are responsible for creating a positive image and experience for their audiences. As long as you follow this advice, you'll be well on your way to the job of your dreams.